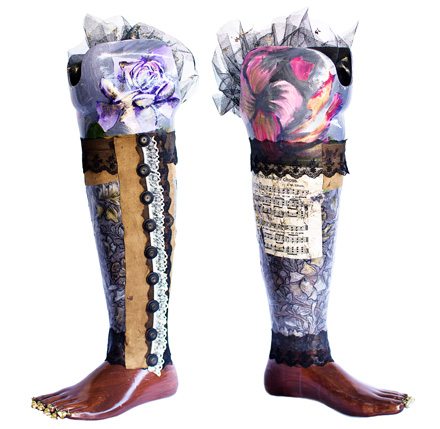 Anke Catesby
www.ArtHappens.com.au
Artwork title:
She will have music…
Materials used: Prosthetic leg, lace, buttons, metallic gouache, acrylics, bells, tulle, paper and fabric.
Inspired by the nursery rhyme "Ride a cock horse to Banbury Cross" this transformation is to symbolise empowerment. Decorated with pretty things, and functional things, sheet music and bells, this person, even though she wears a prosthetic, will make music wherever she goes. In other words, she will make things happen, her way ….with the help of her prosthetic.
Price: $200
100% of this sale will be donated to COPE in Laos.