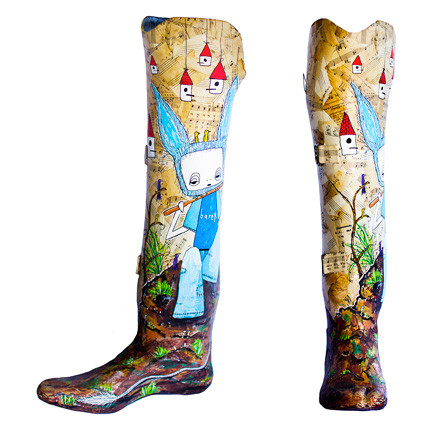 barek
www.facebook.com/artbybarek
Artwork title: Blue Mouse
Materials used: Prosthetic leg, sheet music, ink, aerosol, molotow, copic, and posca.
I wanted to make it cute, I think that takes the morbidity out of it being a pre-loved leg. The sheet music used is for a 1961 song called "Walk Right Back" and "Walking in my Shoes" 1993. Perhaps these are the songs the mouse is playing for the birds on his pipe?
Price: $200
100% of this sale will be donated to COPE in Laos.